PROMO STAND
GENERATOR INNOWACJI. SIECI WSPARCIA is an interactive stand for Towarzystwo Inicjatyw Twórczych Ę. It was made to promote special contest for ideas of  how to activate elderly people and their caregivers. The aim of the project was to rise awerness in subject of ageing and well being of seniors. Stand was shown during events and conferences  all over the country.
We used conductive paint in order to achieve interaction with an object that seems to be analog. Touching the paint was triggering light and sound effects and encourageing users to interact with objects and learn more about the project.
We have also created the full graphic identity for this project.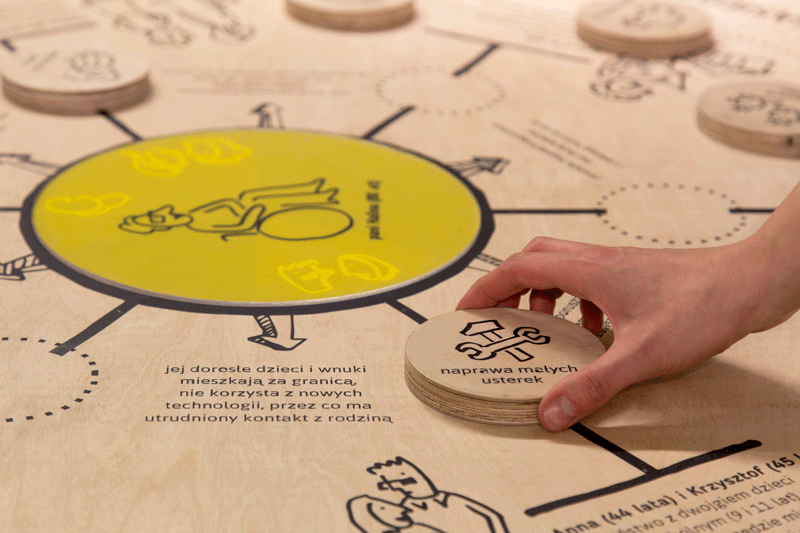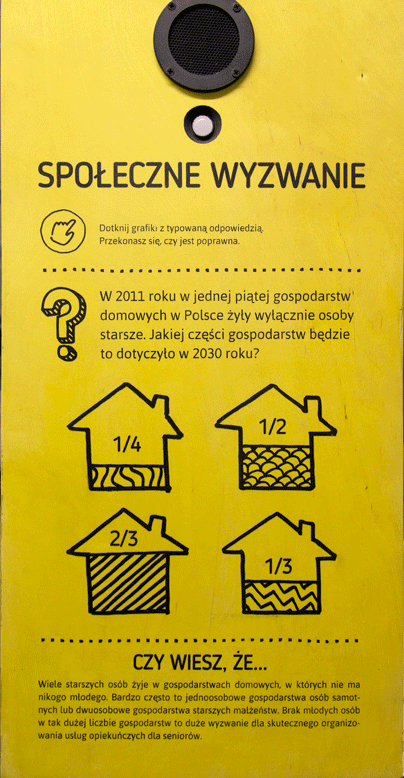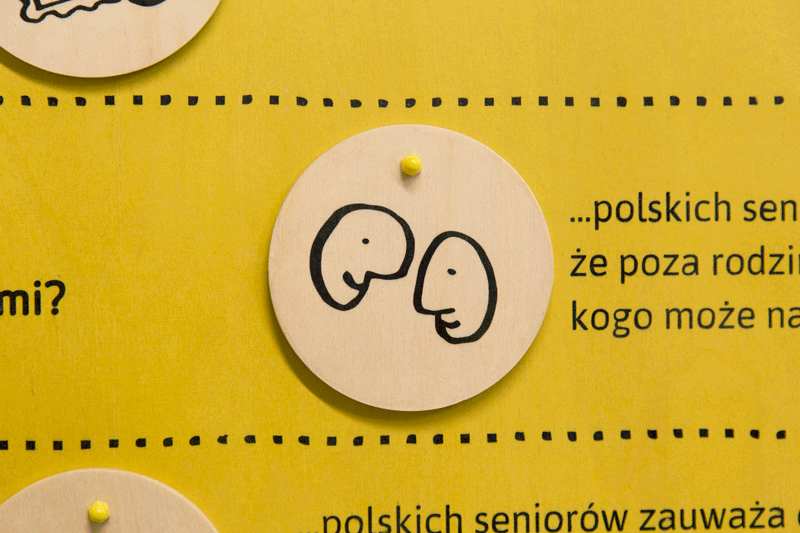 ---